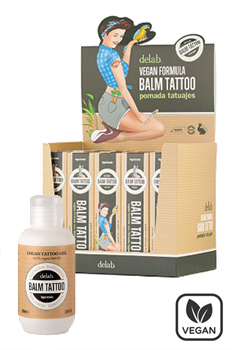 Vegan aftercare bundle
100% Vegan tattoo balm and gel, free from animal ingredients.
The balm contains a high concentration of Panthenol (5%), Sepitonic M3, Calendula and Aloe Vera. Specifically indicated to care for and protect your healthy tattooed skin in a more natural way. Improve skin regeneration, moisturizes, relieves skin irritations, prevent and helps to preserve the original tattoo colour. Provides a cocktail of 3 important minerals (Cu, Zn and Mg) for the skin, originally combined with organic anions (Aspartate and Gluconate), wich provides the ideal vector to transport the minerals and thereby improve epidermis absorption. It is also suitable for very dry and peeling skin. Skins sensitised by cold, detergents, irritant substances, etc.
The glycerin gel (without sulfates or soap) is specifically indicated for washing sensitive, very dry and delicate skin in cases where the use of soap is contraindicated. With high concentration of Glycerin, Panthenol and Sepitonic M3. Enriched with 3 important minerals (Cu, Zn and Mg) and vitamins.
Available at my private studio in Groningen.
€ 15,-
Approved by professional tattoo artists and skin care specialists..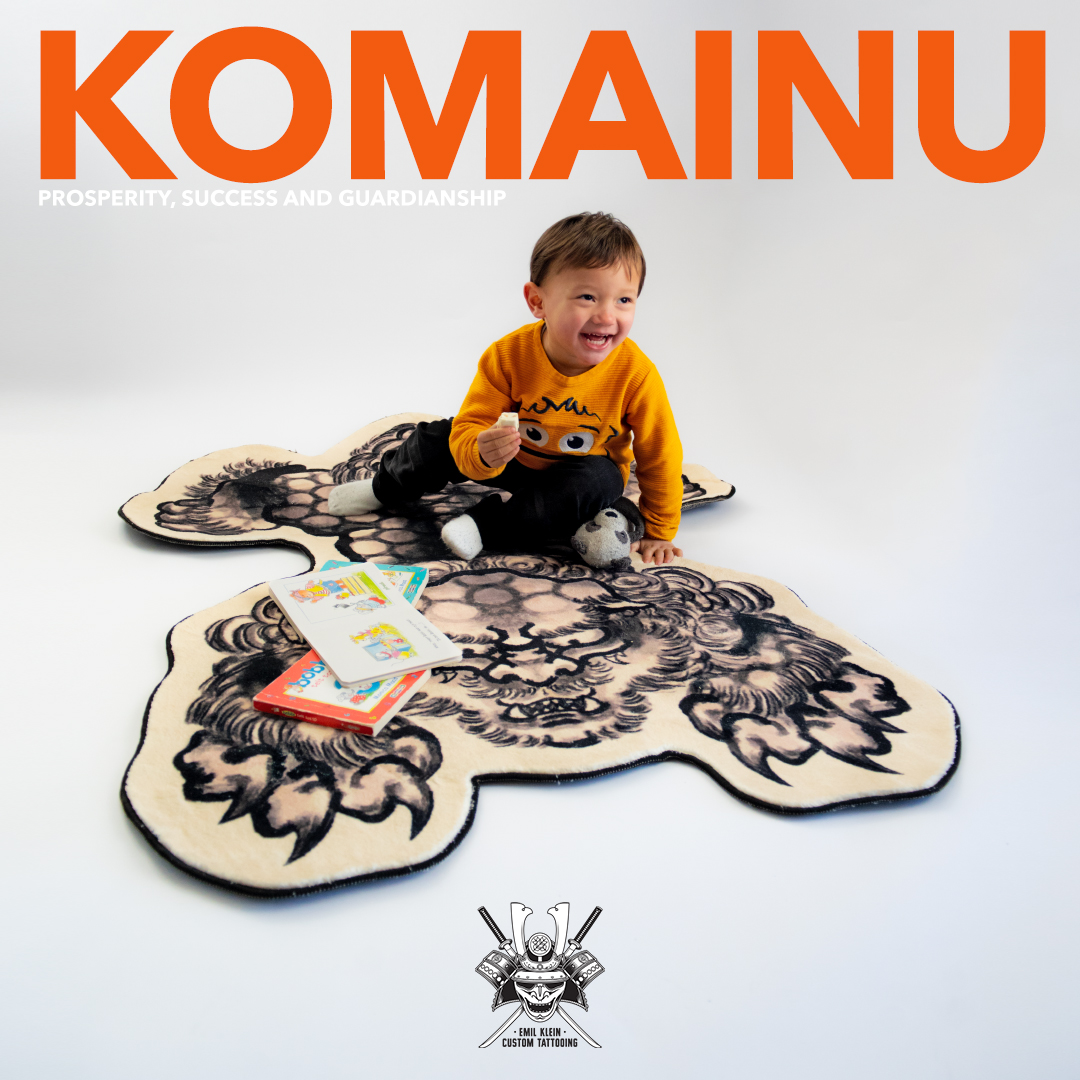 Limited Edition Carpet/Rug
Komainu (狛犬), represent prosperity, success, and guardianship.
Size: W:110cm, L:166cm
Material: Acrylic
€ 160,- In store pick up
€ 166,75 world wide shipping
Signed Prints
A dramatic Ukiyo-e style portrait of myself getting caught sticker bombing the city with my Visiting Hour logo stickers. This particular style is inspired by the beautiful Japanese art of Ukiyo-e (Images of the Floating World).
Medium: Mixed media
Paper: 110gr. Japanese Awagami Kozo
Size: 28x42cm.
€ 50,- In store pick up
€ 60,- Incl. world wide shipping
Comes with a signed Certificate of Authenticity written in Dutch.